4 March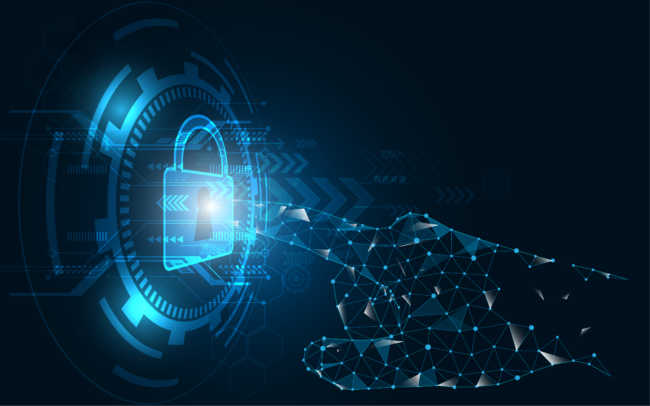 IIoT: Hype vs. Challenges
A review of common barriers encountered by businesses during their Industrial IoT journeys.
Picture a malfunctioning robot tasked with closing food jars at the end-line of a factory-floor. The robot is leaving several jars open, causing a mess. By the time a technician flies in to diagnose and solve the problem, other machines have deviated from the messy area, causing commotion amongst employees who don't know how to stop the large quantities of perfectly fine produce being wasted on the floor. Wouldn't it be great if the same technician could to stop this without having to take the time to be there in person? Or, even better, if the malfunctioning robot had signalled maintenance warnings before the problem arose?
Well, that is possible now, thanks to the Industrial internet of Things (IIoT). The days of smart machines transmitting real-time data to technicians, executives and sales departments are here. This means factories are more efficient, require less maintenance downtime, and can reduce costs. This leads to lower prices at point-of-sale without compromising on quality. Manufacturers are happy with increased sales and smooth-running operations and so are customers, who can buy great products at low prices. Everyone wins, right? Not always. All these 'smart' advantages depend on companies being able to implement IIoT successfully, which is easier said than done.
Businesses are constantly balancing the challenges and costs of adopting new technologies with the pressure to innovate to stay competitive. According to a 2017 Cisco study, 74% of companies that begin an IoT initiative end up failing, draining significant amounts of money and time in projects that fall flat while competitors take the IoT lead. Some common barriers encountered by businesses during their IIoT journeys include:
Data Integration
IoT technology gathers a big variety of data, from numerous sources, in several frequencies, and in huge volumes (especially in heavy industrial applications). In other words: big data can be daunting. Achieving intelligent data integration systems to draw actionable insights from this overload of information is the main barrier for 64% of companies studied by Morgan Stanley in 2016.
Transforming raw data into useful information requires new ways of thinking and operating: IT infrastructure that captures and aggregates machine data needs to be matched with internal organizational resources required to decipher the data and implement continuous process changes. The real value of IIoT is in using this unprecedented amount of quality data to think outside the box and drive business value. But how to do that is something we're still learning.
Data security
IoT significantly expands the number of potential entry points into the network. This fact combined with increasingly frequent and impactful cyber attacks places data security as a top concern for companies embracing IIoT technology.
While investment decisions for IoT solutions are mostly made within IT departments, OT teams, in particular, are wary and often reluctant to adopt IoT technology - stakes are just too high when it comes to cyber attacks against critical infrastructure. In fact, data security and privacy concerns were the main culprits slowing down IoT adoption for 70% of European companies in 2017, according to Accenture. This isn't unreasonable. All trends point to the fact that legacy equipment can't remain isolated forever. Resisting the hype now in favour of guaranteeing an adequate security plan for large-scale IoT adoption later might pay off further down the line.
Connectivity Outages
Being 100% reliable on something is worrisome – as is IIoT's dependency on connectivity. Outages happen. Even if internet connectivity doesn't go down unexpectedly, networks can go down for maintenance, for example. Implementing IIoT technology requires being ready for intermittent outages and setting up a plan to guarantee zero data loss even in case of connectivity issues.
'Smart' as IoT might be, part of having the right IIoT implementation pieces in place means outlining predictive and preventative initiatives to approach possible difficulties caused by IoT.
Starting small can help optimize your chances of IoT implementation success. A smaller project in a key focus area might help determine what you are trying to achieve, make it more manageable to measure before and after the IoT project, serve as the starting point to align IT and OT departments, and help everyone understand and address potential security risks while avoiding data overload. Finally, one more key characteristic of successful implementation is patience. Remember: IoT is a tool for digital transformation, which doesn't happen overnight – it's a journey.
#
Written by Paula Magal for IIoT USA, the annual Industrial IoT Summit taking place in Chicago on June 18th-19th 2019. Secure your place at the early bird rate of $899 before April 18th or follow the IIoT Showcase Page on LinkedIn for more content like this.